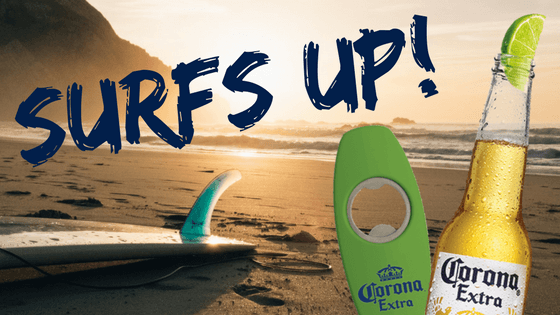 Check out our newest releases from Wild Eye Designs and Corona!
All of the below items are in stock now!  
Sign-up to order and view wholesale pricing.
---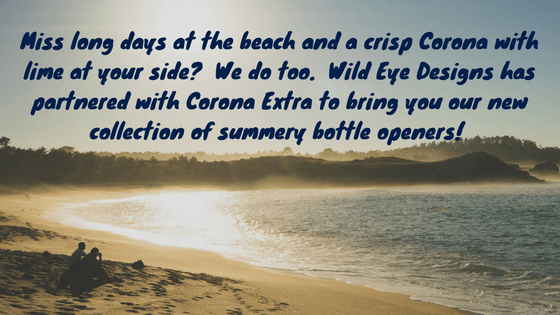 Miss long days at the beach and a crisp Corona with lime at your side?  We do too.  Wild Eye Designs has partnered with Corona Extra to bring you our new collection of summery bottle openers!
Can't be too far from the waves?
Hang ten and pop a Corona cap with these surfboard bottle openers.
Maybe just getting your toes in the sand is more your style.
Our updated flip flip openers are just what you need to open your cerveza of choice!