Best Recipes in the Business!
Try one of these delicious recipes today in your own kitchen; whipped up & tested to perfection by the Wild Eye Design cooking team.
Make sure you & your guests have the best garlic or bries dishes any taste buds have ever had the grace to experience!
Handling & Care for all bakers: Oven-safe up to 350 degrees. Handwash only to preserve colours longer.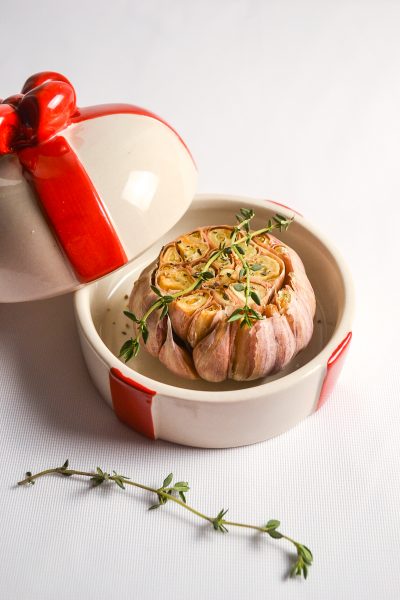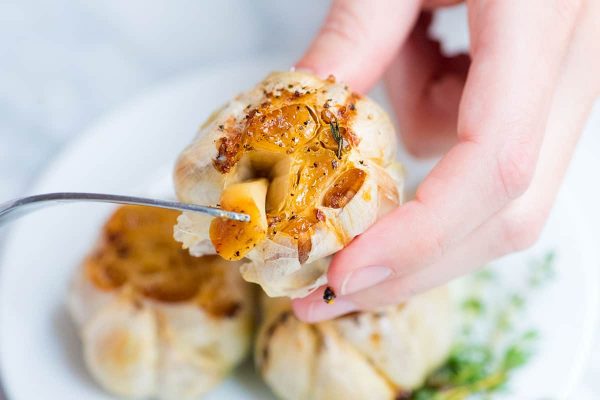 How to Perfectly Roast Garlic
YOU WILL NEED
1-2 heads of garlic
Olive oil (optional)
Salt & pepper (optional)
Wild Eye Designs

®

Ceramic Garlic Baker
DIRECTIONS
Preheat oven to 350F.
Cut tops of garlic, and peel off 2-3 layers of the outside papery skin.
Place garlic into ceramic baker.
If desired, drizzle garlic with a little olive oil and salt and pepper to taste.
Place lid on ceramic baker and roast for about 30-45 minutes.
Garlic is finished when you smell the delicious aromas and when the garlic has softened to a soft, buttery consistency.
Spread on its own or mix with a little butter or olive oil, as desired, to spread on toast or bread.
(Also delicious in mashed potatoes, pasta, soups or any other recipe calling for garlic!)

Brie Baker Recipes in 3 Easy Steps
Try one of these delicious recipes with your brie baker today!
As a bonus, we've got a special offer just for you — scroll to the bottom to see.

Ready, Set, Brie!
Instructions in 3 Easy Steps!
| | |
| --- | --- |
| Step 1 | Preheat the oven to 350f (176c). |
| Step 2 | Assemble yoPlace lid on clay baker and roast for about 30-45 minutes.ur ingredients (see below) on top of a 7oz. (200g) small brie wheel (or camembert cheese works well too), cover and bake for 15-20 minutes or until the cheese is soft and melted. |
| Step 3 | Remove from oven & let cool for about 5 minutes before serving, and enjoy! CAUTION: It will be very hot, so please use oven mitts. |
Baked Brie 5-Ways!
Play around with the recipes. Just like brie, there's no hard and fast rules here. Customize the ingredients to your taste. Try new flavors and share your creations on Instagram using hashtag #wildeyedesigns – we'd love to see what come up with!
Berry Bliss Brie Cheese Ingredients

Mixed Berries
Almond Slivers
Brown Sugar

Just Peachy

Peaches (Diced)
Cinnamon
Cashews
Honey

Presto Pesto Brie Cheese Ingredients

Pesto
Cherry Tomatoes (halved)
Pine Nuts or Sunflower Seeds
Fresh Basil (chiffonade, if you feel fancy)

Fig & Walnut

Caramelized Onions
Sliced Figs
Walnuts
Honey

Mediterranean

Sautéed Mushrooms
Olive Tapenade
Sun-dried Tomatoes
Fresh Oregano

Special Offer
Complete your cheese set — use promo code CHEESE10 to save 10% on any cheese utensil set, cheese board or brie baker. See our cheesiest items!
Download & Print the Recipe Booklet
Download & print the booklet here